Resources
Manufacturing Company based in Vancouver, Canada
History
Team
Blog
Career
Portfolio
In 1988, Paul Ghotra embarked on his manufacturing engineering journey when he moved to Vancouver, Canada. He commenced his career in one of British Columbia's prominent hi-tech companies, which, over fifteen years, grew from a modest 10-employee startup to a formidable force with 5000 employees. This transformative experience fueled his unwavering commitment to growth and overcoming business challenges.
Paul's journey into engineering had deep roots in his childhood, inspired by his father's strong desire to see him become an engineering trailblazer. Tragically, his father passed away when Paul was still a young boy. However, this loss became the catalyst for a lifelong mission to fulfill his father's engineering dreams. He pursued his education at a prestigious technical institute, specializing in precision mechanics, instrumentation, and manufacturing engineering.
Two decades ago, Paul founded CIMTech Green Energy, marking the initiation of a remarkable chapter in his career. Since this significant milestone, he has played a pivotal role in guiding engineers from high-tech companies through the intricacies of Design for Manufacturability (DFM) processes. The goal is to foster economically sound design principles. Understanding that time is a critical cost factor, the focus is not just on minimizing manufacturing time but also optimizing development time to expedite products to market.
Throughout his career, Paul has actively participated in new product development cycles, collaborating with engineers from high-tech firms to enhance part designs for manufacturability. From the earliest proof-of-concept stages to scaled production, his wealth of experience has provided invaluable insights into cost reduction strategies during the initial phases of the design process.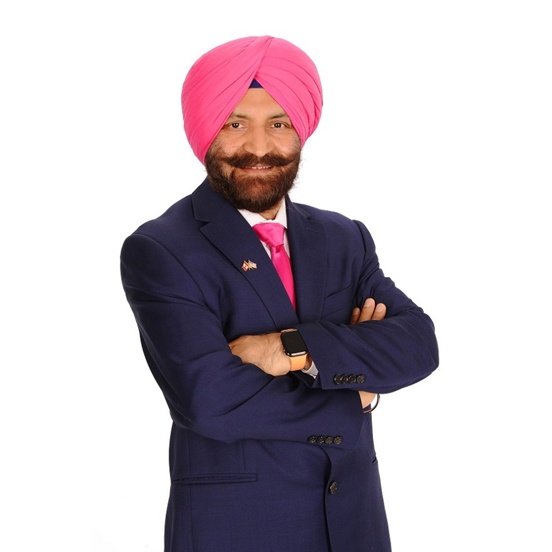 Paul Ghotra (Founder & CEO)
"Countries around the world are setting net zero targets and accelerating the move towards clean energy alternatives in vehicles and equipment. We are proud to be supporting these targets and this expansion and investment in new, advanced equipment will allow us to continue being a key global supply chain player in this space," says Paul Ghotra, CEO of CIMtech.
CIMtech's Cutting-Edge Digital Manufacturing Facility for Industry 4.0
CIMTech proudly holds the honor of being among the top 10 manufacturing companies in Canada. Our comprehensive services span from crafting proof-of-concept prototypes to executing large-scale manufacturing projects for the fuel cell industry. With our profound engineering acumen, we have significantly expedited new product introductions and generated substantial cost savings, amounting to millions of dollars in manufacturing expenses.
At CIMTech, we offer comprehensive turnkey solutions that are revolutionizing the landscape of fuel cell and electric vehicle component development and manufacturing. Our state-of-the-art facility is a testament to our commitment to advancing digital manufacturing in the era of Industry 4.0.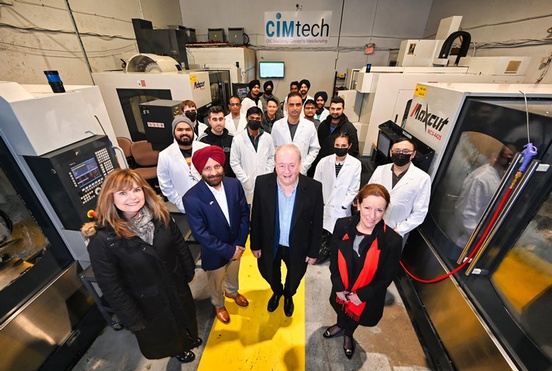 Exploring the Right Partner Selection for Fuel Cell Manufacturing
When it comes to fuel cell manufacturing, choosing the ideal partner is paramount. But how do you make this crucial decision? In this blog post, we delve into the key factors that should guide your choice, ensuring a successful and productive partnership.
CNC Machining Unveiled: From Raw Material to Precision Parts
CNC machining is the backbone of modern manufacturing, responsible for transforming raw blocks of metal or plastic into finely crafted components. Discover the intricacies of this subtractive manufacturing process and how it stands in contrast to 3D printing's additive approach.
Materials Matter: A CNC Machinist's Expertise
In the realm of manufacturing, versatility is the name of the game. But what materials can a CNC machining facility work with? Explore the wide array of materials that can be expertly handled, from metals like copper and steel to non-metals such as foam and polypropylene. Uncover why the choice of materials aligns with a machine shop's specialization.
Inside a CNC Shop: The Craft of Machining
Ever wondered what goes on within the walls of a CNC shop? From the initial stages to the final precision cuts, this article provides an insightful journey through the intricate world of CNC machining. Gain an appreciation for the skills and expertise required of machinists, highlighting that it is no simple task but rather a precision craft.
Explore Exciting Career Opportunities with CIMTech
Are you ready for a career that challenges and inspires you while making a meaningful impact? Join us in our mission to build a zero-emissions world. CIMTech is in a phase of rapid expansion, and we are on the lookout for dynamic individuals to become valuable members of our team.
Cannot find the specific role you are seeking? No worries! You can still submit your resume through our General Applications. As we continue to grow, stay tuned for updates on new job openings that might align perfectly with your skillset and aspirations.
Current Job Openings
We are in search of a professional well-versed in quality management systems. Your role will involve collaborating with engineering, supply chain, and manufacturing teams to implement automotive principles and best practices, both locally and globally.
We are seeking a qualified Senior Mechanical Engineer to contribute to the transition from single production units to low-volume production. If you are enthusiastic about design, teamwork, and mentoring junior engineers, this role is for you.
Note that we offer relocation support for candidates worldwide. We need an experienced Senior Fuel Cell Stack Engineer with expertise in fuel cell environments, stakeholder management skills, and a deep understanding of the product development cycle, from concept to market launch.
We also provide relocation support for candidates globally. This position involves the detailed design of bipolar and interface plates, including interfaces to the seal, MEA, and compression hardware. If you have the necessary experience, we would like to hear from you.
We are looking for an initiative-taking and experienced Manufacturing Engineer to assist in developing processes for manufacturing CIMtech's fuel cell product range. The ideal candidate thrives under pressure and excels in clear, concise communication.
Vancouver, British Columbia
Embark on an exciting journey with CIMTech and help us shape a sustainable, emissions-free future. Join our team and be part of the change we all want to see in the world.
HYDROGEN FUEL CELL

PVDF FUEL CELL PARTS

G110 FR4 END PLATES

FUEL CELL ASSEMBLY

PEM ELECTROLYZER

HYDROGEN FORKLIFT

HYDROGEN-FCEV ASSEMBLY

ELECTROLYZER FUEL CELLS

AUTOMOTIVE FUEL CELL PART

HYDROGEN MANIFOLD

SOLAR POWERED LOCK

FUEL CELL STACKS

HYDROGEN FUEL CELL TRUCKS

BMW PROTOTYPE FUEL CELLS

BIKE SHARE ASSEMBLY

FEDEX - AIRPORT TUGGERS