Our

Services

Green Energy Product Manufacturing Company in Canada
Fuel Cell Solutions
Electrolyzers Development
DFM Services
Zero Inventory Program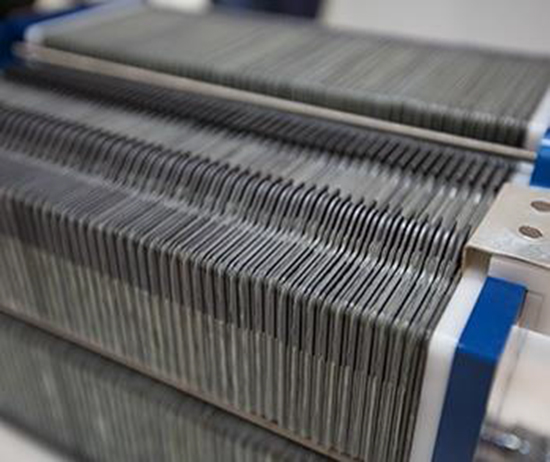 CIMtech is a fuel cell stack and assembly's manufacturer, providing custom-built fuel cells and stacks for a variety of clients. Fuel cells are an essential component of many industrial and commercial operations. Fuel cells convert chemical energy into electrical energy, providing a clean and efficient way to power a variety of devices. The manufacturing process for fuel cells is complex and involves the assembly of many different components. We have more than 15 years of experience in designing and manufacturing fuel cell components, and our team is skilled in handling all aspects of fuel cell assembly. Testing is an important part of the manufacturing process, to ensure that the fuel cell meets all performance requirements. Our production line is equipped with state-of-the-art leak testing equipment, and we use only the highest quality materials, such as G10, PVDF, Graphite, Acetron_GP, Aluminum & Stainless Steel in our stacks. Graphite plates are typically used for the bipolar plate, which is a key component of the fuel cell. Metal plates are also used in the construction of fuel cells. We are confident in our ability to provide our clients with the best possible fuel cell solutions. Contact us today to learn more about our products and services.
At CIMtech, we offer advanced digital manufacturing that are perfect for producing high-quality electrolyzers. With digital manufacturing, accurate 3D models of electrolyzers and their component parts are created. This allows us to create prototypes quickly and easily. In addition, digital manufacturing makes it easier to produce large quantities of electrolyzers with consistent quality. Our team of experienced engineers and machinists can work with you to design and build an electrolyzer that meets your specific requirements. We are confident to develop an electrolyzer that would enable to produce hydrogen on a large scale. We use the latest technology and equipment to produce electrolyzers that are both cost effective and reliable. Contact us today to learn more about our electrolyzer manufacturing services.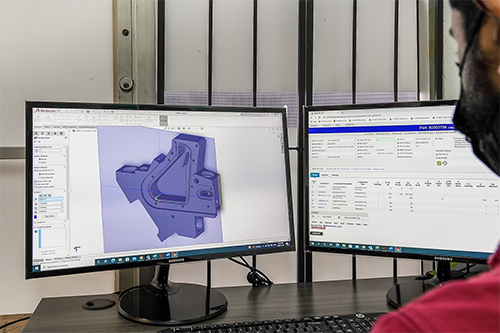 Using our years of machining and engineering support our manufacturing experts can assist in your machining projects. When you partner with CIMtech our clients can utilize our free manufacturing design feedback to help lower cost on their CNC Machined Parts.
Whether you have a simple project or complex sub-assemblies CIMtech's in house resources and expertise will project completed on time with above quality every time. Our machining experts utilize latest CAD CAM software. After mfg. design feedback has been approved by our customers, we can take it to the next phase and manufacture your parts and assemblies in-house. Our state-of-the-art Hi-Tech manufacturing facilities will deliver your parts or sub-assembled units including all documentation.
Improvement on manufacturability & function
Manufacturing feedback
Reverse engineering
Prototyping
Zero inventory can be described as a business strategy in which a company strives to maintain as little inventory as possible. The practical effect is that new orders need to be filled just as new products are created or stocked. With a zero-inventory strategy, items aren't accumulating and sitting around in a warehouse.
Zero inventory is an approach to inventory management, and broadly speaking, a supply chain strategy aimed at maintaining as little inventory as possible without hindering other business objectives, such as meeting shipping times. While the strategy is called "zero inventory,", companies often end up keeping some level of supplies and product on hand for reasons discussed further below.
CIMtech zero inventory program will significantly help customer with following benefits:
Balance out fluctuating demand over 6-month period.
Eliminate NRE cost on repeat low quantity orders.
CIMtech will ship repeat parts with short delivery notice.
PO issued with any quantity without NRE cost.
6-month inventory stock at CIMtech as per forecast.